Missions: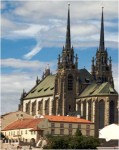 Team Leader Rob Weyand and his wife, Kelsey, are two of the 12 members of Team Tampa XIII – an outreach English camp team from Oakwood and Candlewood Community Churches. Since 2000, Oakwood has partnered with the Brno Evangelical Fellowship in the city of Brno, Czech Republic, by providing English teachers for their outreach English camps. Candlewood Community Church, a daughter church of Oakwood, has participated since its birth in 2007. The teachers have been people like you who stepped out of their comfort zones in order to serve fellow Czech Christians as they witness to their family, friends, coworkers, and neighbors.
Rob & Kelsey were recently interviewed on the topic of why they gave their "yes" to God calling them to become our Team Tampa XIII team leaders. Listen here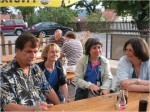 Past Team Tampa member, Gary Long, describes his call by God to the Outreach English camp in the Czech Republic and his experience as a team member. Listen here.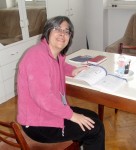 Missionary, Colleen Darlington, shares an update of her ministry in the Czech Republic.  Listen here
Oakwood (and now Candlewood too) has had a special relationship with Brno Evangelical Fellowship Church in the Czech Republic. For the 13th wonderful year, we are preparing to send a team to partner with them in an outreach English Camp. Just a few weeks ago, two of our former members, also partnered with them in outreach music concerts that were very beneficial in many ways. Here is a letter from the congregation's pastor. It is filled with wisdom, insight, and great encouragement to us."
New Faith in Christ: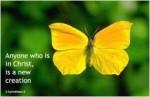 Born in the People's Republic of China, this student came to the United States to study English and earn a degree. But God had an additional purpose for his coming to the Untied States. Listen to this student's story of faith here