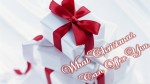 Christmas at Oakwood.  What Christmas Can Offer You is Pastor Paul's message series focus leading up to Christmas.  Join us for these special pre-Christmas services.  We will also have a Christmas Concert on December 15 and our annual Christmas Eve Bonfire service on December 24.  Use the card in your Worship Program to invite family and friends to these special services, especially the Christmas Concert, which will have a gospel presentation.  Additional cards are available at the Information Center.  Please help us plan appropriately for the dessert at the concert by making your reservation on your Connection Card today.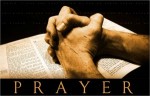 Another opportunity to pray  - Every Sunday morning from 10:00 – 10:20 in the Oakwood Library you will find a pair of Oakwoodians leading prayer. Everyone is invited, as you feel led, to join in this guided prayer time.
Advent Devotional guides are available at the Information Center. These guides are an excellent way to enrich the days leading up to Christmas. Feel free to pick up a copy today.  You can also have a daily Advent Devotional sent to your email by signing up at http://www.gordonconwell.edu/resources/2013-Advent-Calendar-Sign-Up.cfm
General Announcements
December 15
Compassion offering.  We will collect a Compassion Offering in the Worship service today.  These funds are primarily used to meet the special financial burdens faced by those within the Oakwood Church family.
Congregational Meeting.  On Sunday, December 15 we will have a Congregational Meeting right after the Worship Service.  This will be our Annual Meeting which will include the presentation of the 2014 Proposed Budget.  The meeting will begin a few minutes after the end of the Worship Service and will last no longer than 45 minutes.  Everyone is invited to attend. Childcare will be available for those who sign up at the Welcome Center in TreeHouse or at the Information Center in the Worship Center lobby.
Christmas Concert – 6:30 PM.  Be sure to join us for an evening of sounds of the season and dessert.  Use the invitation in your Worship Program to invite your family and friends to join you for this special event.
December 24
Christmas Eve Bonfire Service – 6:00 PM.  Dress casually and bring your lawn chair and flashlight (to read lyrics) and join us for this annual event out by the PowerHouse building.
December 25
Christmas Day
December 29
No Christmas Education Classes at 9:15.  Nursery care and our full TreeHouse ministry for children up through 5th Grade will take place during the 10:30 Worship Service.
Members vote.  Oakwood members will vote on the 2014 Budget presented at the Congregational Meeting.
Fall Schedule - Christian Education hour at 9:15 AM and Worship Service at 10:30 AM.  There will be classes available for all ages during the 9:15 hour.  For more information about classes available for adults in our Oakwood Mill, visit our Adult Education page under the Ministries tab.
New Oakwood Directory is now available at the Information Center.  Pick up a copy for your family.
Overflow magazine.  Real people. True stories.  In your backyard.  Pick up your free copy today at the Information Center.
Life Stories – For your encouragement, we have put the recent Life Stories that we hear on Sunday morning on the front page of our website for you to listen to if you missed them, or to listen to again.

Oakwood Newsletter
The latest issue of The ACORN is available at the Information Center and online.