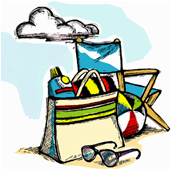 From June 4—September 3, our Worship Service will be at 10:00 AM on Sunday Mornings. No education classes for Children, Youth or Adults at 9:15 AM.
During June, we will have Family Worship with children Kindergarten—5th Grade worshipping with their parents. There will be nursery care for children birth—23 months old and TreeHouse ministry for two through four year olds during the service. In July and August we will have our full TreeHouse Ministry available for children two years old—5th Graders during the Worship Service.
Be sure to mark your calendar so you don't miss this change.