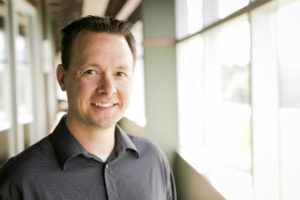 Lead Pastor – Darin Anderson
Hometown: Chicago (actually Glenview, a northern suburb)
Family: Married to Kristin since 1999. We met at Taylor University in Indiana and were married as soon as we both graduated. She studied Psychology and is the ideal pastor's wife. I studied Politics and am thrilled the Lord redirected me to pastoral ministry. We have four amazing boys – Seth (17), Caleb (15), Joel (13) and Micah (7) who are into reading, gaming, music, drama and all things water / pool / beach!
Current favorite desserts:
Pecan pie with vanilla ice cream, raspberry (or any other) cobbler with cool whip
Current reading material:
Revival and Revivalism by Iain Murray, Let the Nations be Glad by John Piper, Worship Matters by Bob Kauflin.
Favorite verses:
Romans 8:1-5 "God has done what the law… could not do."
Psalm 103:11-12 "As high as the heavens are above the earth, so great is his steadfast love toward those who fear him; as far as the east is from the west, so far does he remove our transgressions from us."
Favorite trips:
2017 family gathering in Orlando that let us not only enjoy the parks and sunshine but also interview at Oakwood and see how the Lord connected our hearts with this wonderful group of people!
2010 mission trip to Bucaramanga, Colombia with e3 Partners during which our team of 23 American saw 600 people make professions of faith and 10 new churches planted.
2007 Familiarization trip to Israel – a whirlwind tour of Galilee, Bethlehem and Jerusalem, walking where Jesus walked.
1989 Challenge Conference at Indiana University. Back then it was called the FCYF National Youth Conference but it was the same idea as today's Challenge Conferences. That was a major turning point for me spiritually where I experienced personally what I had grown up hearing about – that God is loving and glorious. I'll never forget hearing this message: "Nothing you do can make God love you more. Nothing you do can make God love you less."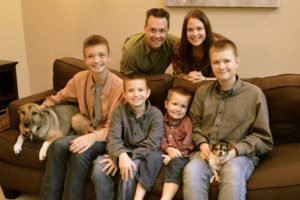 Favorite hobbies:
Family together time, reading history books, anything athletic except jogging
Sports Fan of:
The Chicago Cubs! I've been cheering for the Cubs since the mid '80s in the era of Sandberg, Grace, Dunston, Dawson and Sutcliffe! I actually played pitch and catch with Rick Sutcliffe in the spring of 1985 and saw him hit the cover off a baseball!
Now we are officially fans of the Tampa Bay Buccaneers! Kristin and I made it to our first game already!