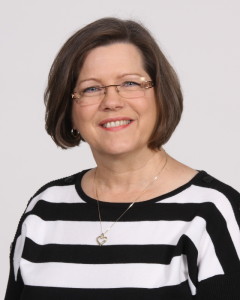 Martha Dorsey
I have been on staff at Oakwood since November of 1983. I have worked with children from Nursery through 5th Grade, helped plan events/retreats for Women's Ministry, sang in choirs and participated with the Worship Team leading worship. I currently serve on the Video Tech team.
I am privileged to be married to my best friend and High School sweetheart, David, for over 40 years. We have a grown daughter, married and living in Athens, GA, with her husband and son.
I'm really not an athlete, but I enjoy Wii. I like to watch baseball and golf. I had always liked baseball, but grew to enjoy it more watching David play before we got married.
I like contemporary Christian music, listen to The Joy FM a lot and like most of what they play. My favorite movie is definitely The Princess Bride. I'm not a huge reader. The one I read the most is the Bible. My favorite dinner with David would be different every week! I like food, so it would just be whatever I'm in the mood for at that particular time.