"Transforming ordinary people into fully-devoted followers of Jesus Christ."
Service Times:  Worship @10:00 am. Moderate contemporary service
During June, we will have Family Worship with children Kindergarten—5th Grade worshipping with their parents. There will be nursery care for children birth—23 months old and TreeHouse ministry for two through four year olds during the service.
Other ministries offering during 10:00 am Worship:
Nursery (infant up to 2 years old)
TreeHouse Children's Ministry (ages 2 through 4 years old)
Sunday Evening: from 5:00pm – 7:30pm – PowerHouse Teens Ministry – Worship, Bible teaching, small groups and team building activities for our Middle and High School teens. Some events will be combined, but we are targeting focused ministry to a Middle School group and High School group.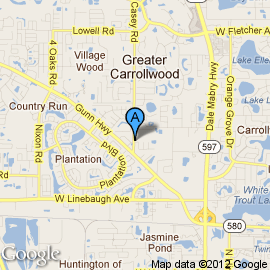 Location
11209 Casey Road
Tampa, FL 33618
(813) 969-2303