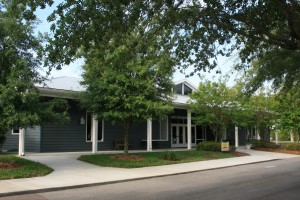 Service Times:  Worship @10:00 am. Moderate contemporary service
During June, we will have Family Worship with children Kindergarten—5th Grade worshipping with their parents. There will be nursery care for children birth—23 months old and TreeHouse ministry for two through four year olds during the service.
Other ministries offering during 10:00 am Worship:
Nursery (infant up to 2 years old)
TreeHouse Children's Ministry (ages 2 through 4 years old)
Sunday Evening: from 5:00pm – 7:30pm – PowerHouse Teens Ministry – Worship, Bible teaching, small groups and team building activities for our Middle and High School teens. Some events will be combined, but we are targeting focused ministry to a Middle School group and High School group.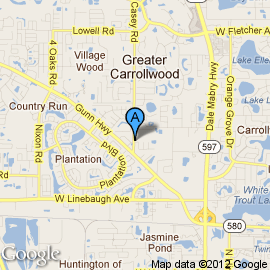 Location
11209 Casey Road
Tampa, FL 33618
(813) 969-2303
What Should I Expect? 
When you visit one of our worship services, you'll experience a welcoming and meaningful time of worship with inspiring, moderate contemporary songs of faith. These services, led by our Worship Arts Team, support the insightful teaching of our pastor. As a result of your visit, you'll be encouraged by the teaching and worship of God. At Oakwood Community Church, we want to help you connect with the personal hope and practical help that God can give us.
What About My Child?
We provide a safe and secure area for your children with qualified teachers that are experienced, screened, and trained.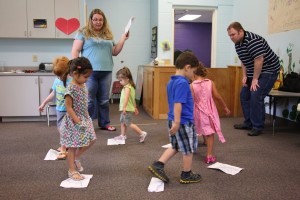 Our children's ministry staff in the Tree House will lovingly care for every child (nursery through 5th grade) aspiring to meet each child's unique age specific needs. In every class, we will teach truths from the Bible, sing praise and worship songs, and engaged in fun activities to help re-enforce the lesson. Here your children will learn how to apply God's truths to their lives.
Jr. High and High School students have a great time as they study the Bible together, worship God, grow in their relationship with God and one another, and serve Him with their lives.
What Should I Wear?
It really doesn't matter! We're more concerned with meeting your needs than with what you wear. So, dress casually or dress up and you'll fit right in.
Where Should I Park?
When you arrive, you will find visitor parking spaces reserved just for you.
Do I have to Give?
The offering is for those who call Oakwood Community Church their home. As our guest, please don't feel obligated to give in our services. We want to give you something, not expect you to give something.
If it's been a long time since you've been to church, Oakwood Community Church has you in mind! You have enough to think about while visiting a church so we have cleared away some of this "stuff" out of the way. We hope you're encouraged to join us, and connect with the hope and encouragement that God has for you.