As Oakwood grows larger, our desire is to grow smaller through individual involvement in our community group ministry. This is a key vehicle to experience personal spiritual growth, encouragement, prayer support, fellowship, and service to others.
Oakwood's Community Group Ministry – Definition, Purpose, & Values
Take the next step to Grow in Community!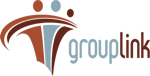 Groups initially meet for 8 weeks to begin to taste the benefits of community and to allow each person or couple to determine if this particular group fits them well. After 8 weeks, if the group members gel, they will be invited to make longer-term commitments to grow in faith together. This is your opportunity to experience authentic community and spiritual growth through fellowship, Bible study, and prayer. Don't miss out! Contact: Dave Dorsey 969-2303.
Current Community Groups:
Bustamante Group
Facilitator: Edson & Donna Bustamante
Host Location: Westchase
Fridays at 7:00 pm
Contact: egbustamante@att.net
Dorsey Group
Facilitator: Dave & Martha Dorsey
Host Location: Cheval/Lake Magdalene
Thursdays, dinner at 6:30pm & meeting at 7pm
Contact: dave@oakwoodfl.org
Weyand Group
Facilitator: Rob & Kelsey Weyand
Host Location: Carrollwood
Sundays at 4:00 pm
Contact: robweyand@gmail.com
Johnson Group 
Facilitator: Brian & Terri Johnson
Host Location: Northdale
Tuesdays at 7:00 pm
Contact: bcj_tjj@verizon.net
Spanish Speakers Bible Study Group
Facilitator: Arnie & Rebeca Mejias
Host Location: Carrollwood
Sundays 12:00 pm – 1:30 pm
Contact: nblm2000@msn.com
Young Adult Bible Study Group
Facilitator: Luke & Stephanie Piazza
Host Location: Northdale
Fridays at 6:30 pm
Contact: lukepiazza@yahoo.com
Raynor Group 
Facilitator: Tom & Lynette Raynor
Host Location: Carrollwood
Thursdays at 7:00 pm
Contact: tomraynor8@aol.com