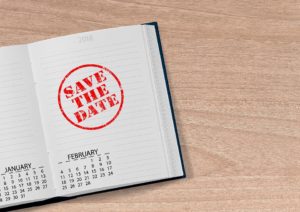 March 17
Neighborhood Invitation – meet in the worship center on Saturday, 3/17, at 10 a.m. We will gather with our friends from Bahia Vida to pray and break into teams. Then we will head out into neighborhoods near church to invite people to our upcoming Easter worship services!
March 18
Guest Preacher: Reach Global missionary, Gene Wilson, global church planting catalyst with the EFCA.
March 25-April 15
2 Worship Services – for four Sundays around Easter (3/25, 4/1, 4/8 and 4/15) we will be test driving a two worship service structure with identical services at both 9:00 a.m. and 10:30 a.m. Classes for kids (infants through 5th grade) will be offered at both hours, as will electives for adults. Student ministry (6th-12th grade) classes will be offered at the 10:30 a.m. hour only. We encourage teens and their families to attend the 9 a.m. service together!
March 30
Good Friday Service – 7-8:15 p.m. – a joint worship celebration with our hosted church, Bahia Vida, remembering our Savior's sacrificial death and rejoicing in our unity in Christ.
April 22
35th Anniversary Celebration of God's faithfulness to Oakwood – Festivities will begin with a potluck dinner at 5 p.m. followed by worship, video summaries of the stages of our growth and messages from Richard Parker, our founding pastor, Paul Phair who led the church for 28 years and Darin Anderson.
General Announcements
PowerHouse Youth Ministry. The doors open for all students 6th – 12th grades at 5:00 PM.  All students should be picked up by 7:30 PM.  Our actual meeting starts about 5:30 and ends at 7:00 PM.  Our snack bar sells food on Sunday nights.  Parents are welcome to come and see what happens at our youth meetings.
Do you order from Amazon? Your orders can benefit Oakwood by shopping through AmazonSmile. Just go to https://smile.amazon.com/ch/59-2436827, place your order, and 0.5% of your qualifying purchase will be donated to Oakwood through the AmazonSmile charity.
Our Daily Bread.  The excellent daily devotional guide, Our Daily Bread, can help you experience the presence of God throughout your busy day by helping you focus your thoughts on Him.  Pick up your free copy from the Information Center in the lobby or you can download the App on your smart phone or tablet and get the devotional sent directly to you every day.
Online Giving. Did you know that you can make financial contributions to Oakwood through our website?  You can give one time or set up for recurring donations.  Visit www.oakwoodfl.org and click "Give Online" on the right side of the menu on the home page.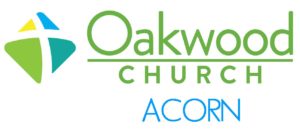 Oakwood Newsletter
The latest issue of The ACORN is available at the Information Center and online.