Ministry Job Description ? Worship Arts Intern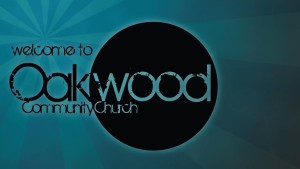 Office/ministry email: office@oakwoodfl.org
813/969-2303 · web: www.oakwoodfl.org
11209 Casey Road ·Tampa, FL 33618-5306
For more informaiton see our website, home page, very bottom right, worship intern info
Full Version, Revised 12-16-15
Position
Worship Arts Intern, a part-time, volunteer member of the ministry staff.
Negotiable: 12-15 hours per week. 44 – 48 Sundays & rehearsals per year (4-8 off).
Position Overview
Lead with teams of worship leaders who in turn lead the congregation in weekly worship.
Benefits
Grand opportunity to gain worship leadership experience by working directly with a team of many skilled, mature, and gracious volunteer worship staff.  Experience the joy of serving with a team to lead worship that honors and adores God.  The personal by-product can be a quality, attractive resume with strong references that will lead to future quality full- time vocational positions.
Primary Purposes
To further Oakwood's mission "to transform ordinary people into fully devoted followers of Jesus Christ" by using the arts to:
Guide believers to worship God's being (who He is) and goodness (what He does) in a corporate setting. We want God to "get something special from us out of the worship service."
Bring spiritual joy and refreshment to Christ-followers through corporate worship that is authentic, theologically rich, heartfelt, and obedient.
Provide a contagious, Spirit-produced atmosphere where guests can almost "taste" that God is real, personal, and accessible through Jesus Christ.
Responsibilities
Important: There will be a team of volunteers to assist in many of the administrative tasks below, including the leading of rehearsals & worship, charting out scheduling etc.
Oversee the development of worship services in harmony with Moderate Contemporary style (as described in Oakwood on the Continuum of Worship Styles – see below) and Oakwood's worship values (see Values Pertaining to Contagious Worship – see below)
Coordinate the components of the services, when possible, to compliment the theme of the Bible message and design the service for logical and emotional flow.
Administrative Tasks:
Selection of songs and introduction of new songs
Arrange the flow of the worship elements & timing
Through others, arrange for the sending out of weekly communication emails to team members and the weekly production and distribution of rehearsal CDs.
With others, select, develop, and oversee leaders of worship arts teams who in turn will do the same with their particular team members. The various teams will include vocal leaders, instrumental players, technical support personnel (sound, lighting, etc.), life story point person, drama and interpretative reading personnel.
Administrative Tasks:
With others, determine availability of team and scheduling of musicians and technicians with the assistance of an administrative assistant
Lead the weekly worship rehearsals and worship services or do so through a designated point person.
Participate with the worship team on Sunday mornings through vocal or instrument.
When possible through other gifted leaders, develop the use of a wide range of arts in worship, including performing and visual arts and possible liturgy.
With others, oversee the Worship Arts budget items
Administrative Task:
Establish & monitor the annual WA budget with an administrative assistant
Responsible to a designated Oakwood leader.
While continually striving for excellence, aspire even more to promote authentic worship that is sensitive to the leading of the Holy Spirit.
Qualifications
A growing, personal relationship with Jesus Christ and God-honoring Scriptural values and behavior. Also emotional and interpersonal health that includes an attitude of humble, servant leadership. This position is open to a male or a female.
Willingness to become a member or associate member of Oakwood during the duration of internship ministry. (see oakwoodfl.org/membership )
Suitable agreement with Oakwood's Statement of Faith & elders' philosophy of ministry, positions, and policies. (see oakwoodfl.org/referemce documents & Vision Statement).
A heart for leading, administrating, and deploying people into meaningful and excellent worship leading.
Planning and organizational skills.
Potential skills in conducting groups of instruments and voices.
Term of ministry
To be established and agreed upon between the prospective intern and the designated Oakwood leader, after a four week mutual trial period.  The ideal term would be one year, though this is negotiable.