These resources are provided for those who have Bible questions or desire to study the Bible for devotional or in-depth spiritual growth.  Below you will find links to several websites that will help you grow in grace and knowledge.
(Click on the icons to access the individual websites)
God's Power For Transformed Living
Since it was first published in 1956, Our Daily Bread has become the resource for which RBC Ministries is best known. The daily devotional thoughts published in Our Daily Bread help readers spend time each day in God's Word. In addition to this online resource, you can find the published version of Our Daily Bread at the Information Center in the lobby of the Worship Center.
My Utmost for His Highest is a classic of devotional literature. One of the most enduring bestsellers of our time, these devotionals have touched the lives of millions, leading them into a deeper and more passionate walk with God. The powerful content of this visionary work speaks straight to the heart, helping you hear what God wants to say to you each day of the year.
Welcome to the NEW StudyLight.org, your gateway to the largest collection of online Bible study tools and resources. We provide advanced Bible search and study tools for FREE so you can find Bible verses fast and then understand them better. StudyLight has more Bible commentaries, encyclopedias, dictionaries, parallel Bibles, interlinear Bibles, and original language tools than any other website on the internet! Explore our site and benefit from all the amazing features and resources that will help to illuminate the Word of God like never before.
The Bible Gateway is a tool for reading and researching scripture online – all in the language or translation of your choice!  It provides advanced searching capabilities, which allow readers to find and compare particular passages in scripture based on keywords, phrases, or scripture reference.
The primary mission of Ravi Zacharias International Ministries is to reach and challenge those who shape the ideas of a culture with the credibility of the Gospel of Jesus Christ.  Distinctive in its strong evangelistic and apologetic foundation, the ministry of RZIM is intended to touch both the heart and the intellect of the thinkers and influencers of society through the support of the visionary leadership of Ravi Zacharias.
 OnePlace.com is the premier internet provider of online streaming Christian radio broadcasts and programs.  Listen to your favorite Christian speakers, authors, and pastors including Dr. David Jeremiah, Kay Arthur, Charles Stanley, R.C. Sproul, Greg Laurie, Adrian Rogers, Beth Moore, and many more.
e-Sword is a fast and effective way to study the Bible.  e-Sword is feature rich and user friendly with more capabilities than you would expect in a free software package.  E-SWORD IS DOWNLOADABLE SOFTWARE FOR YOUR COMPUTER.  IT COMPARES TO BIBLE SOFTWARE THAT YOU CAN PURCHASE…EXCEPT IT IS FREE.
YouVersion.com  On more than 60 million devices all over the world, people are reading, listening to, and sharing the Bible using the #1 rated Bible App – completely free.  Hundreds of Bible versions, hundreds of reading plans, dozens of languages.  Add your own highlights, bookmarks, and public or private notes.  Customize your experience for easy reading.  Access everything when you're connected, or download specific versions for offline use.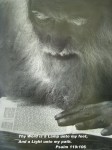 Preceptaustin exists to exalt the Name of the Lord by focusing on the Word of the Lord in inductive Bible study, Greek word studies, verse by verse commentaries, and links to edifying, Christ exalting, God glorifying resources. These Precept commentaries are collections and links to hundreds of conservative resources, devotionals, Word studies, sermons and illustrations from both the Old and New Testament. Search specific verses or browse through each book of the Bible to read different commentaries all for free.